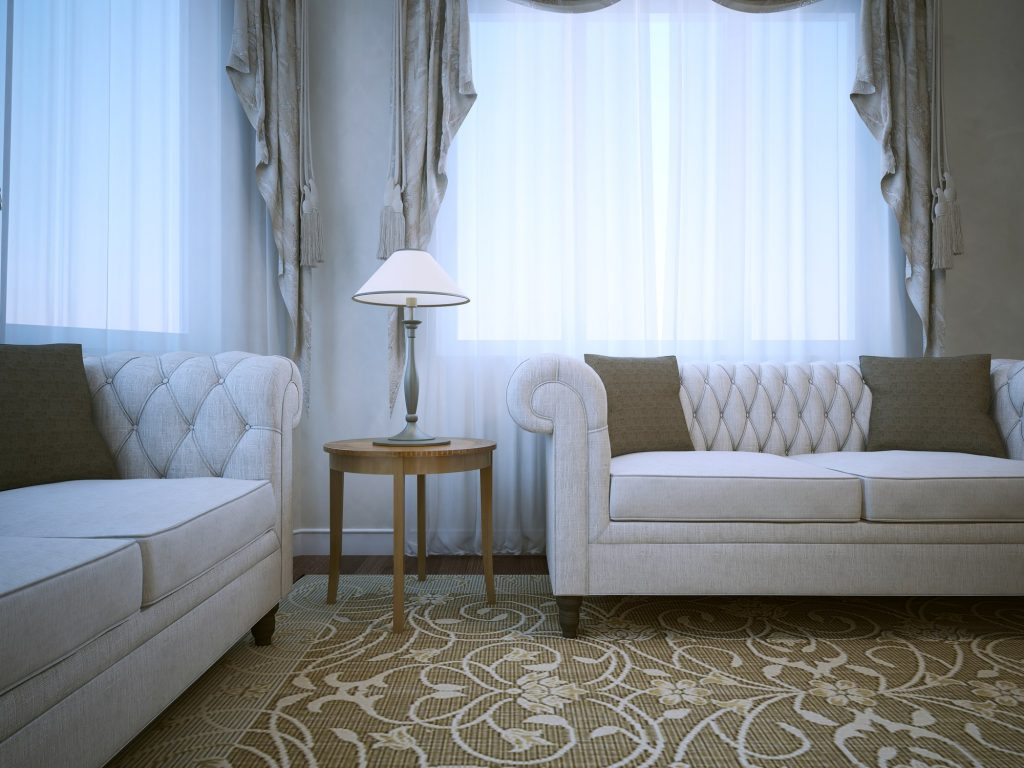 Furniture upholstery is simply the cushioning, padding, and adding new fabrics or leather covers. These elements make a significant difference in the outward look of a chair and sofa. Furniture upholstery makes a big difference in comfort and in decorating the home.
Upholstery is important because the fabric and the design of the furniture are what people see first. If the look is perfect and good, it leaves a positive impression on people. The fabric determines how your living room looks especially when you place the throw blankets on the chairs.
There are many furniture upholstery services. The following are what we offer.
·  Antique Furniture Restoration
·  Booth Seating Repair & Re-upholstery
·  Theater Seat Re-upholstery, Restoration & Repair
Reasons why you need furniture upholstery
Need for Changing the Style
This is a common reason for many homeowners and the need is associated with changing the interior décor of the house. Your furniture may have brown fabrics and you need to change them to another color to blend in with your new decoration. You will need both the chair and couch upholstery to change all the furniture in your living room and dining room. You do not need to buy new furniture to remodel your home, all you need is furniture upholstery service.
This service will help you save the cost of remodeling your home because you will not buy a new set. Also, you will get the exact design and fabric color that you need.
Restoring Quality Furniture
If your furniture is of great quality, you will need to restore it once the fabrics and cushions fade. If the springs of the furniture are damaged, you will need to repair the spring to enhance its structure and strength. Our staffs will check the structure of the furniture to determine if restoration of the furniture should continue. If the structure is worn and is beyond repair, you will be advised to buy a piece of new furniture.
A quality couch and chair is a great investment, therefore, upholstering it will save you cost and prolong the lifespan. Here at Singapore Upholstery, we provide Antique Furniture Restoration to restore your furniture. The process will include upholstery covers and upholstery foams. All these processes aim at giving your furniture a new design and a refreshing look.
Sentimental Furniture
There are those pieces of furniture that have been inherited from your great grandmother to you and it is not possible to let them go. Reupholstering such pieces will be the best solution to stay with them and still decorate your home. Furniture upholstering will give it a new look, keep it fresh, and still preserve the memories. Furniture upholstering helps to maintain the history of your family and still pass the pieces of furniture to the next generation.
For Commercial Benefits
Booth Seating Repair & Reupholstery and Theatre Seat Reupholstery, Restoration & Repair are beneficial services for commercial spaces. If you imagine how many seats are in a theater, you would know how expensive it can be to get new seats. There is high human traffic in the theater, therefore, the seats will wear out quickly as compared to the home chairs. For this reason, we provide theater seat restoration services to prolong the lifespan and to make your customers comfortable. No one wants to pay for a movie ticket in a theater that has uncomfortable seats.
Booth seating is also important for the commercial field because they experience high human traffic. We can repair and restore the booth seats to ensure that the paddings and cushions are in good condition.
You get what you pay for
Reupholstering is cheaper than buying new pieces of furniture. When you work with us, Singapore Upholstery, you get what you pay. This means that the reupholstering gives you value for your money. Here we customize the chairs and couches according to your preference and give you a fantastic piece of furniture. Cushion Upholstery, Upholstery Covers, and Upholstery Foam are important services. After using a sofa for long, the cushion and paddings flatten, disfiguring the structure. To restore the furniture, new cushions, covers and foams will be used. After the process, you will enjoy a string and a piece of well-knit furniture with brand new fabrics.
Environmentally Friendly
Here at Singapore Upholstery, we use environmentally friendly materials to reupholster your furniture. We use materials that will decay in case the old furniture ends up in a landfill. Reupholstering involves the recycling of materials and add new foams and covers. It helps to reduce solid waste materials that end up in a landfill. We ensure that the final product is environmentally friendly and safe for human use. We recommend foams that do not emit toxic gases in the atmosphere.
Comfort is not Compromised
Quality and comfort are not compromised when it comes to furniture upholstery. Old furniture may not be comfortable because of the cushions and padding fade. Also, the springs have become weak to support the structure of the furniture. Since you made a huge investment in buying the furniture, you might not consider buying a piece of new furniture. Upholstering services come in to save the day.
Here at Singapore Upholstery, we like giving our customers the best services that will increase the longevity of the furniture and make them cosy. If you have that old and worn out furniture that you do not want to let go, contact us for upholstery services. We do not compromise quality and comfortability of the furniture.
Furniture upholstery has many benefits and it is something you need to consider. Reupholstering services are also available for repair and maintenance of the upholstered furniture. A piece of furniture can be upholstered as many times you wish provided the furniture frame remains intact. This allows to enjoy your furniture for many years and remodel your home. Even if your taste changes, the furniture can be given a new fabric and design.
Contact us today to find out more about furniture upholstery services.