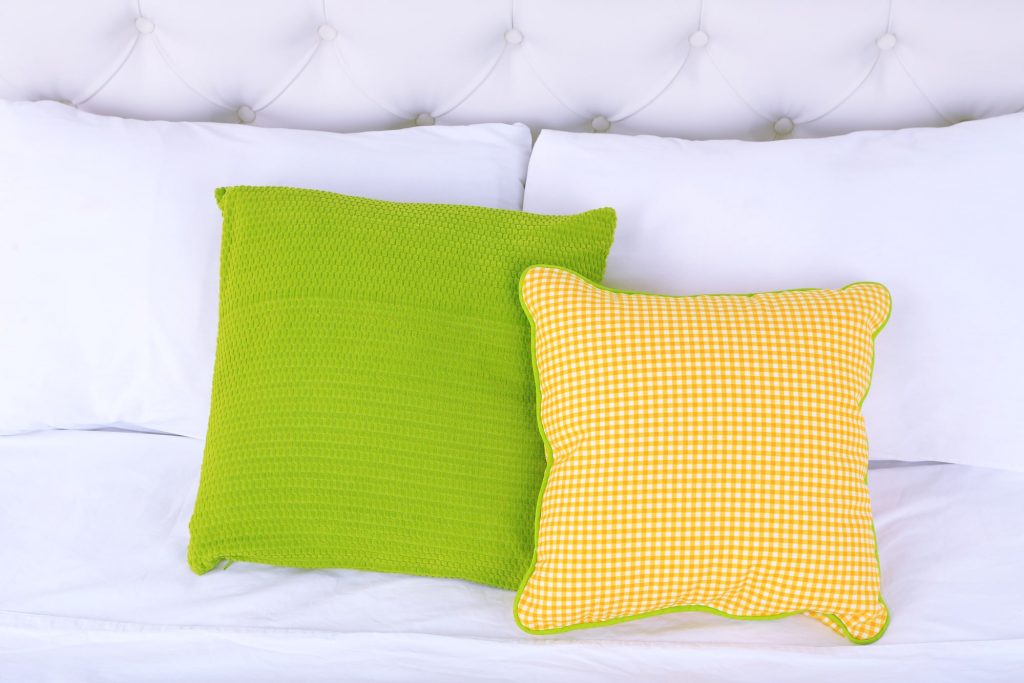 The upholstery covers are important because they are the visible style and sign of quality. The cover is more vulnerable to wear and soiling because it has direct contact with friction and food/liquid spills. You need to choose a cover that is resistant to UV rays, resistant to fading, durable, and easy to clean. When purchasing the upholstery covers, you need to check the manufacturer's instructions. This will help you know the material and how it should be cleaned and maintained.
Different Types of Upholstery Covers
Natural Fabrics
There are several types of natural fabrics and the first one is linen. Linen is commonly used in living rooms or bedrooms because it wrinkles and soils quickly. It is not advisable to use it in rooms accessible to children and pets. Linen wears out quickly because it is not resistant to fading and wearing out. Linen needs regular cleaning and a professional cleaning to reduce the shrinkage rate. Linen is classy and gives a room a good appearance.
Leather is another common natural fabric used for upholstery covers. Leather is highly durable and needs regular polishing to protect its natural color and to lengthen its durability. It can be cleaned with leather conditioner or detergents that are friendly to leather. Leather fabric is limited to solid colors such as brown, black, and white among others. The benefits of leather are that it is long-lasting, classy, and gives a room a classy appearance. The drawback is that you will need constant cleaning and maintenance practices.
Cotton upholstery covers are most preferred to linen because it is highly resistant to fading and wearing out. The material is also resistant to soiling and shrinkage. This makes it a good choice for rooms with high human traffic. Durability is determined by how you take care of the covers. Regular vacuuming and hiring a professional to clean the covers will increase the durability of the fabric.
The wool fabric material is good and beautiful. It is a good material to cover the sofas in the living room. Wool may be blended with fiber to increase its longevity and minimize the accumulation of dirt. Wool is soft and comfortable. It easily blends in with different home décor designs. If you are looking for something soft, classy, and bright, you can consider the wool upholstery covers.
Vinyl covers are cheaper than leather and highly recommended for a busy home with children and pets. A suitable material for the living room. It can be blended with other materials to increase its durability and quality. You can check the attached instructions of the material to see what other materials have been blended with vinyl to decide on the one that will suit your need.
Silk fabric is suitable for areas that are not accessible by children and pets. This is because it needs professional cleaning and gets soiled quickly. You can have it in your bedroom or adult living rooms. This material will need regular cleaning and vacuuming to avoid shrinkage and growth of dust mites.
Synthetic Fabrics
Synthetic materials include acetate, which is a silk imitation. However, it has a higher resistance to shrinkage and pilling than silk fabric. However, if exposed to direct sun rays, it can fade ad wear out fast. It is not resistant to the UV rays. Not recommended for furniture that is exposed to high human traffic.
The polyester material is mostly blended with other materials like wool to increase durability and resistance to friction. It helps to reduce the piling drawback of wool fabric. Another material that is not used independently is the nylon material. Nylon can be blended with velvet to reduce shrinkage, wrinkle, and soiling disadvantages. The blending helps to strengthen and increase the durability of the materials.
There are many upholstery cover materials available in the market today. Each has its advantages and disadvantages. The best way to choose the best upholstery covers is by discussing it with a professional. A professional has a wide knowledge of different fabrics and will help you get the best according to your budget.
Contact us today and let our professional upholsterers help you choose the best upholstery cover for your chairs.