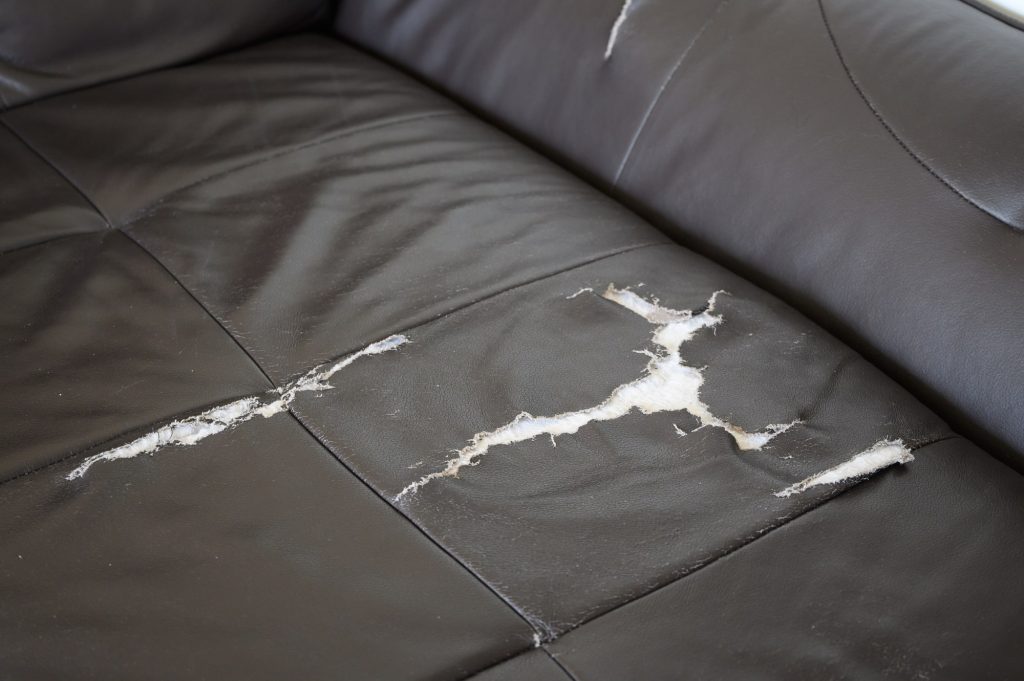 There are many types of fabrics in the market. One is likely to buy a leather sofa because of its efficiency to clean, durability, and its natural aging aspect. Since leather sofas are a huge investment, leather sofa upholstery repair is a good choice instead of buying new leather sofas. Our professional upholsterers have sufficient knowledge about leather sofas and you will get the best upholstery repair service.
Advantages of having leather sofas include; leather does not provide a breeding ground for dust mites and other allergens, unlike other fabrics. Leather sofas are trendy and give your rooms a modern look. It is easy to clean the leather sofa because it needs light dusting, unlike other materials where you need regular vacuuming. With all these advantages, the leather sofa can wear out and tear. You will need the leather sofa upholstery repair service to renew the look of your leather sofa.
Benefits of Leather Sofa Upholstery
Cost-Effective
Paying for the upholstery service cannot be compared with the cost of buying a new leather sofa set. Recoloring, repairing, and reviving an old and worn out leather furniture is affordable. These services are readily available locally and you can get them at the Singapore Upholstery. Instead of buying new furniture, hire us so that we can give your worn-out sofas a brand new look.
Environmentally Safe
Leather is a luxury product that originates from the animal's byproduct. This makes it the most environmentally friendly fabric because it can decompose without emitting any toxic materials. Also, when you are changing the leather into a new one, it will not cause pollution in your house. We use replacement products that have been approved to be environmentally safe and our professionals will give you the best service.
Fresh Looking
Leather material has a fresh and natural look especially when it is new. It blends well with your interior décor. The upholstery repair will maintain the original look of the sofa hence there is no need for you to purchase a new sofa. At the end of the repair surface, the leather sofa will be looking fresh and brand new.
Minimal Maintenance
The same way you were maintaining the leather sofa before the repair is the same way you will maintain it after the repair. It will not need any extra special attention. Leather sofas have a minimal maintenance routine, unlike the other fabrics. Other fabrics will need regular vacuuming and cleaning because they can hold allergens, dirt, dust particles, and dust mites. Leather upholstery allows you to enjoy brand new furniture with a smooth sofa surface.
Increases the Life Span of the Furniture
Leather is built to last forever, but the truth is after using it for some years, it will wear out and tear. Leather sofa upholstery repair service will help to increase the longevity of the furniture. The repaired leather sofa will serve for more years hence you will save on the cost of buying a new set of leather sofa. The lifespan of the leather furniture is doubled. This is a good way of saving the expenses of buying new furniture. It will also save you the task of shopping for new furniture which is a tough task. You will spend more time and spend more to get new leather furniture.
Not only does the upholstery repair service extend the life span of the furniture, but you will also get professional advice on how to take care of the leather sofa. Good maintenance helps to prolong the life of the leather because wear and tear will be slowed down. You will be impressed by how the repaired furniture will be good looking and will give your living room a fresh look.
Aim at working with leather upholstery professionals to get the best results.  Professionals have experience in dealing with different leather sofa designs. When working with a reputable company like Singapore Upholstery you will get an added advantage because you can follow up in case of anything. If you are not fully satisfied, you can always call back to receive extra attention.
Contact us today for the leather sofa upholstery repair services.